Hello Crafters,
as school will start again soon, I created to more blackboard cards, similar to those I did for my daughters' teachers.
The idea has come a very long way, the original inspiration was from Tami White, this card: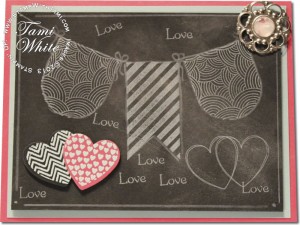 This is not my design!!!
It originally inspired me to this card, which was still pretty close to the original:
The sentiment is "School is cool". I created that one last year, now this summer, I needed two cards for teachers and two more for school starters. So I took the old inspiration and made something new of it. The sentiment for the teachers says "Thanks a lot".
For the two school starters, I had to change the sentiment of course, and to my big frustration I only had a tiny one from Stampin' Up. So I used more pictures and made it more playful, which is probably quite fitting anyway. Here is the next version:
I luckily had red envelops at hand that are almost the same red, so I stamped them with the same background stamp as the card base. The letters on the envelop are once again cut with the Tim Holtz Alphabetical die, definitely a die I don't regret having bought.
Love
Ela